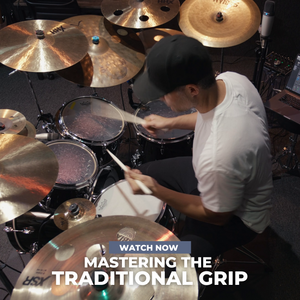 READY TO FINALLY MASTER TRADITIONAL GRIP?
TAKE YOUR TRADITIONAL GRIP PLAYING TO
THE NEXT LEVEL.
Learn the secret your drum instructors never showed you, and finally break through the
traditional grip plateau
.
Through my hands-on, personalized, bespoke approach to 
traditional grip
 and proprietary practice routines, strength exercises, and endurance drills, you'll get the quickest results without wasting time on dozens of lessons.
- Access to the Mastering The Traditional Grip Course by Freddy Charles
- Access to Fast Hands E-book by Freddy Charles
- Access to Better Hands E-book by Freddy Charles
​- Email Q&A Support With Freddy Charles
Customer Reviews
11/17/2023
Stephane B.

Canada
Good but for more intermediate than beginner players
Good but could have been better with a more progressive approach. I like that Freddy proposes some exercises at first, but then he moves too quickly from getting started to the end product. I would have liked some transitional explanations, for example with double strokes or rolls. I'm more of an early intermediate player so I may not have the required skills/speed yet, so I'll need to spend a lot of time simply getting control while raising speed. Which is why, although I find he explains the very basics well and clearly, i would have liked some in-between exercises.