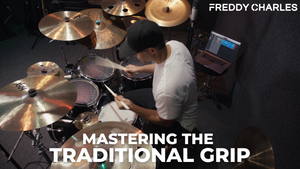 Tired of trying to figure out how the masters are playing traditional grip with such ease?

Join me for a 1 hour live streaming intensive on the techniques that I use to execute the traditional grip with ease.

This course is designed for players of all levels that wish to improve their traditional grip playing.

Admission Price: $20
A zoom link will be sent 1 day prior the live stream.